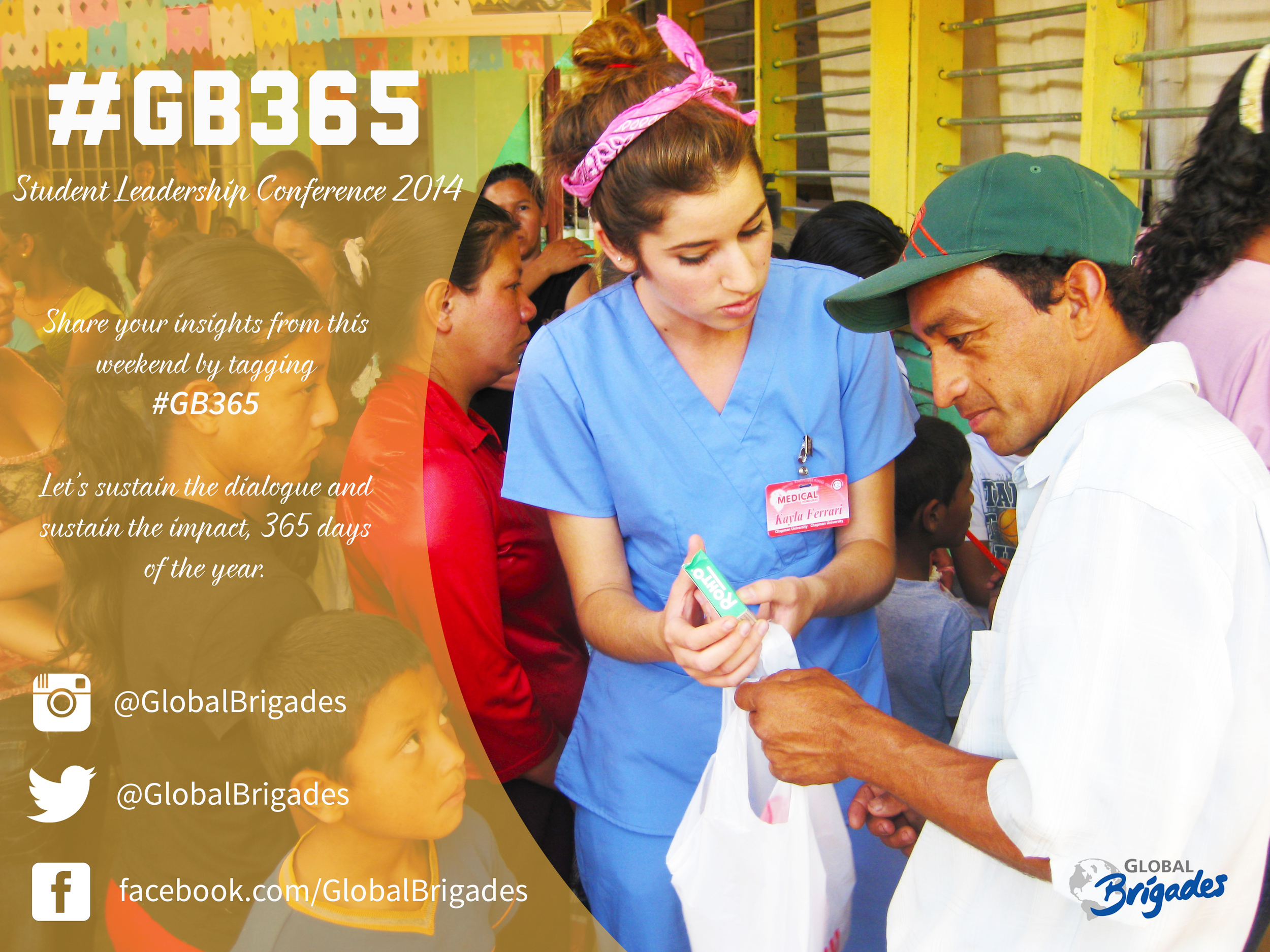 Ghana
Global Brigades is the largest student-led public health and sustainable development movement in the world. Since 2004, the organization has evolved into a community of 35,000 students supporting holistic development for over 400,000 community members in 105 communities across the globe.
The organization took on an exciting rebrand in summer 2014, incorporating the vibrant colors and patterns reflective of the partnered communities in Honduras, Nicaragua, Panama, and Ghana. These photos are samples of archived images that I reworked for the rebrand launch.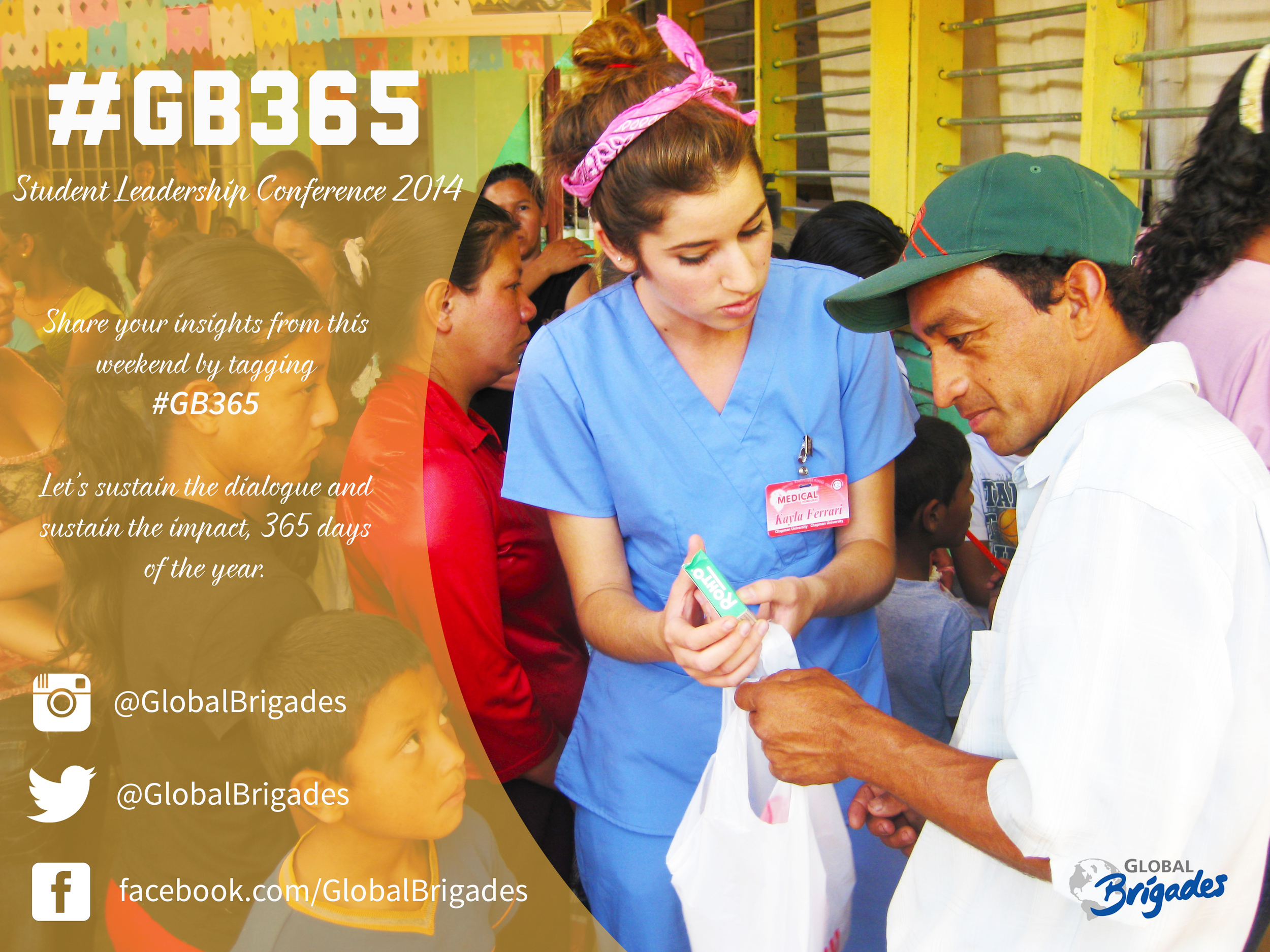 Student Leadership Conference 2014
Sample collateral for the annual Global Brigades SLC.
How do you #GB365?
We all know that a commitment to sustainable development extends beyond a 7-10 day Global Brigade trip. So how do you live out a sustainable lifestyle? How do you create impact in your local community? How do you sustain a dialogue centered around social responsibility and positive social change?
Let's extend the conversation beyond this weekend conference, and beyond these campus perimeters. Share your insights from this year's Student Leadership Conference with the #GB365 hashtag. And while you're at it, tag us @GlobalBrigades so we can continue to spread the good word.

Twitter: @GlobalBrigades
Instagram: @GlobalBrigades
Facebook: facebook.com/GlobalBrigades
Water
On Water Brigades, volunteers work with local engineers and technicians to construct water systems custom designed for rural communities. Volunteers assist in digging trenches, connecting pipes, installing in-home water faucets, and providing education to improve family health.
Medical
Volunteers shadow local and foreign health professionals as they provide pro-bono consultations and medications to patients in rural communities. Volunteers assist with in-take, triage, medication packing, and health education.
Learn more about Medical Brigades the the GB Holistic Model.