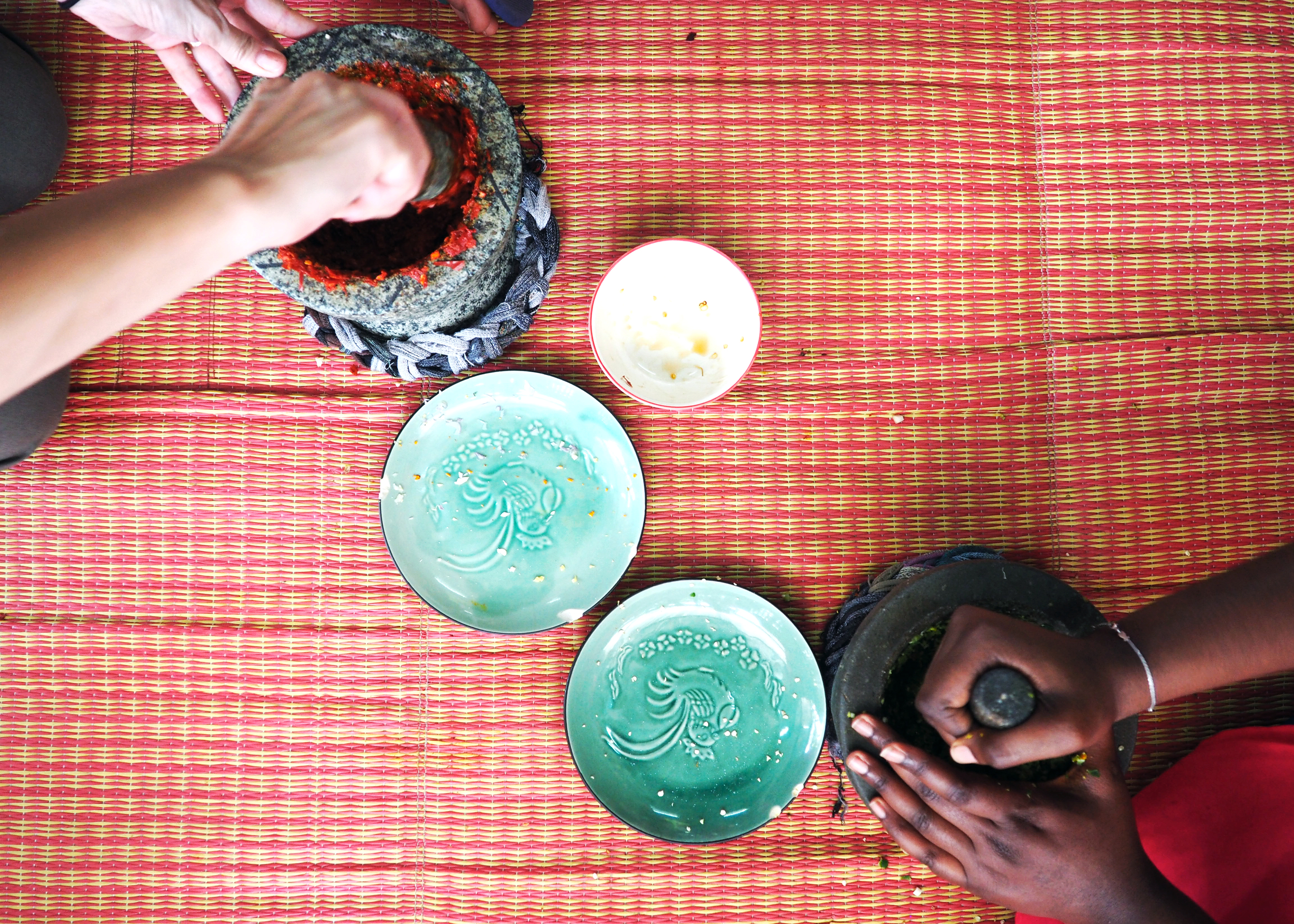 Stockholm & Northern Light
In a city underrated for poise, the sunlight is as gorgeous as it possibly could be in this northern capitol of the world.
Christmas Lights in Stockholm
As the sky turns, essentially all apartment windows begin to glow with the emphasis of Christmas lights.
At the Entrance in Fotografiska
Manicured red nails and other surrealist fashion -- the Avant Garde exhibit at the Fotografiska contemporary photography museum in Stockholm.
Where the Children Sleep
This exhibit from Magnus Wennman was one of the most subtly powerful that I've experienced. Commissioned by the UNHCR, it exists in the Fotografiska and online -- but I can't help but feel that the images and stories should be provided greater visibility beyond the walls of this exhibit.
Napes and Necklines
To be honest, I cannot quite remember where in the exhibits this came from.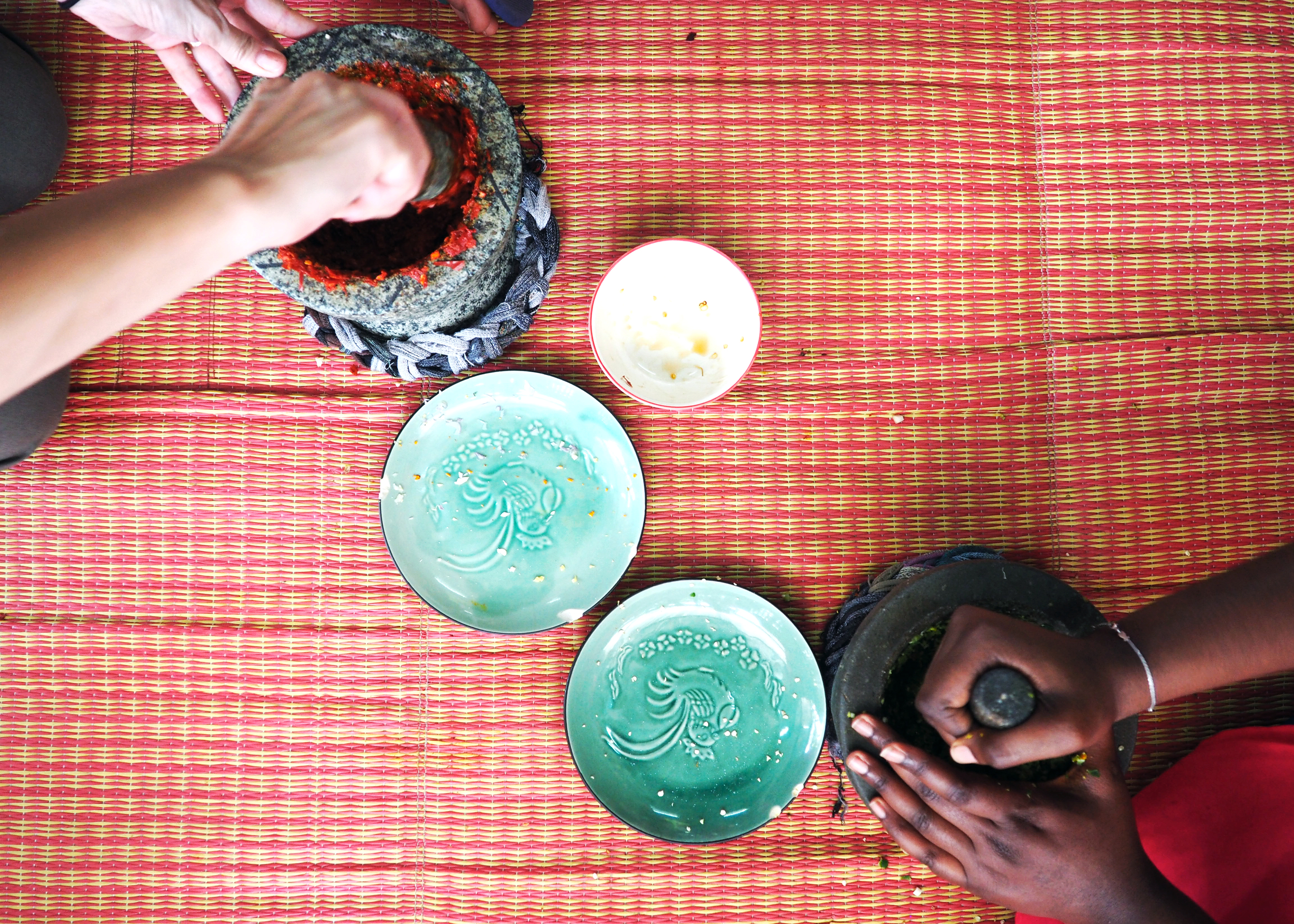 Spices, Mortar & Pestle
Thai cuisine cooking classes are embedded in the canon of "things to do" while visiting Thailand -- our group included an extended family from Switzerland, a couple ladies from Japan, a mother and son from Korea, and a woman from Holland. Among the 12 of us, we blended four varieties of curry -- a process which was simple enough to be inspiring, if only I also had a backyard garden full of Thai basil, chilis, and lemongrass.
Waves and Waves
Sailing an hour off the coast of Crete -- and on the way, learning about our captain Manolis and his background as not just a sailor, but an artist.
As a tangent -- you know that funny experience where people nearly always wave to each other when they're at sea? I was chatting with an urban designer in Copenhagen, whose innovative city projects are the likes of any Fast Co.Exist or CityLab feature you've ever seen -- and we were contemplating the question: how might we create environments that encourage intersectionality between people of diverse socioeconomic and cultural backgrounds?
Anyway, he highlighted the elements of common materials, and of play -- just like the shared experience of waving across the waves.
Villa Kovouhori
Manolis is a popular name, it would seem -- one shared by both our captain and our host at this villa on the coast.
The Fish Spa
These guys have the best expressions. More photos to come.
Climbers from Prague
I didn't realize that these rock climbers noticed me taking pictures, but we all ended up talking and hearing about the amazing places that they had traveled, in order to climb. This wasn't the last time we saw them -- we had two new friends when traveling to Prague the week after.
Copenhagen
The mainstay of my time across the Atlantic -- check out some short captures on the following blog roll: Snapshots in KBH.