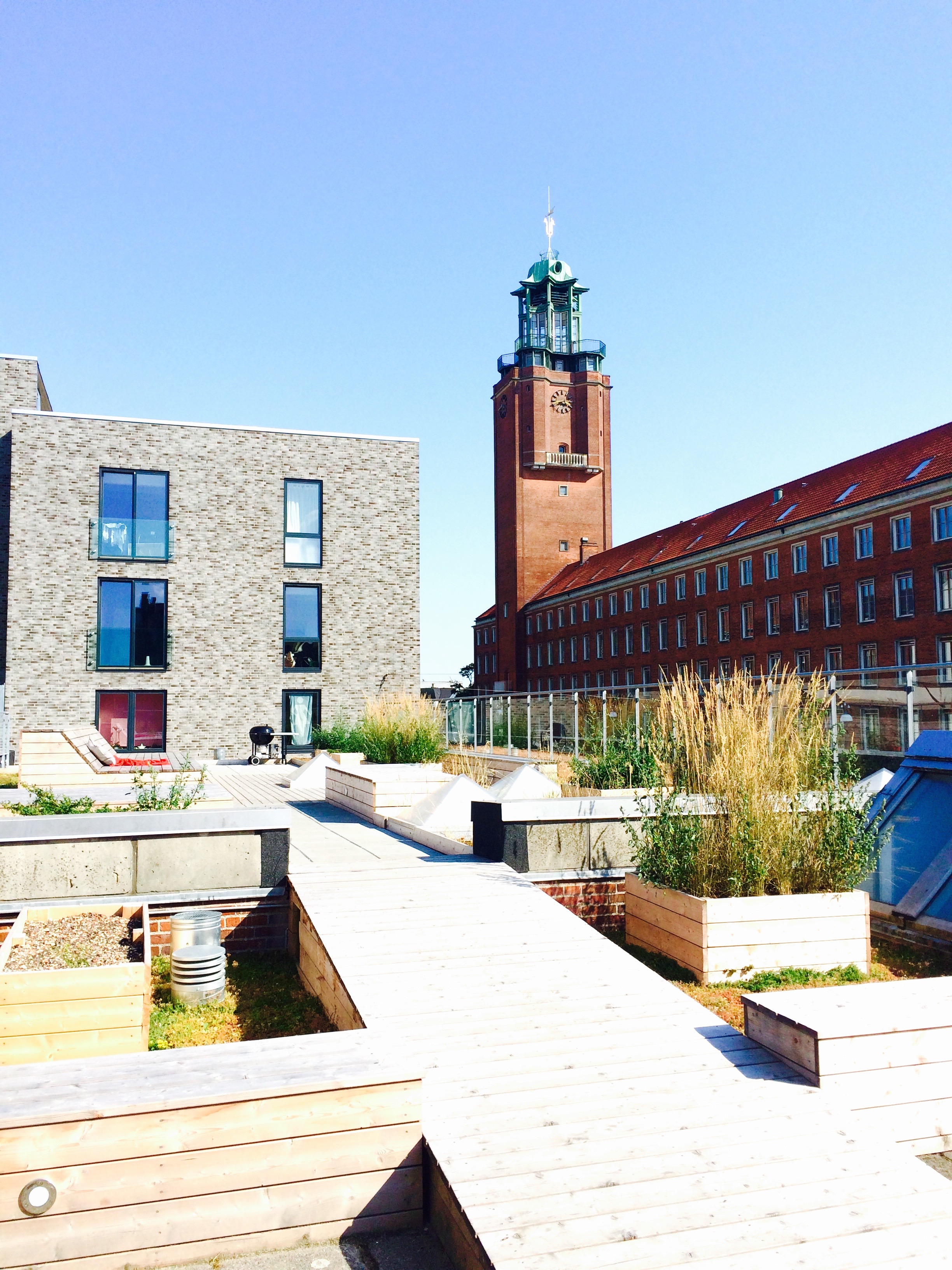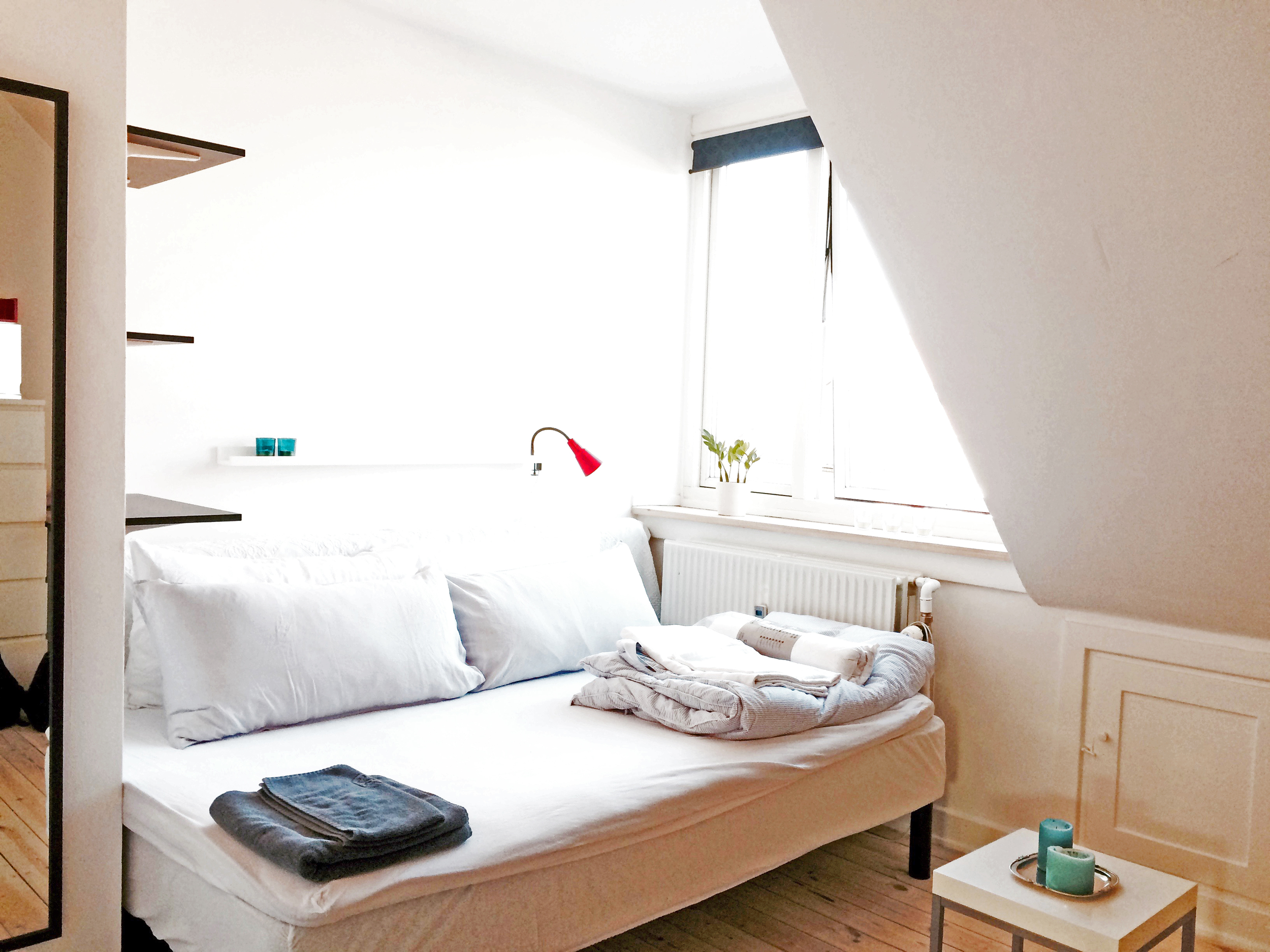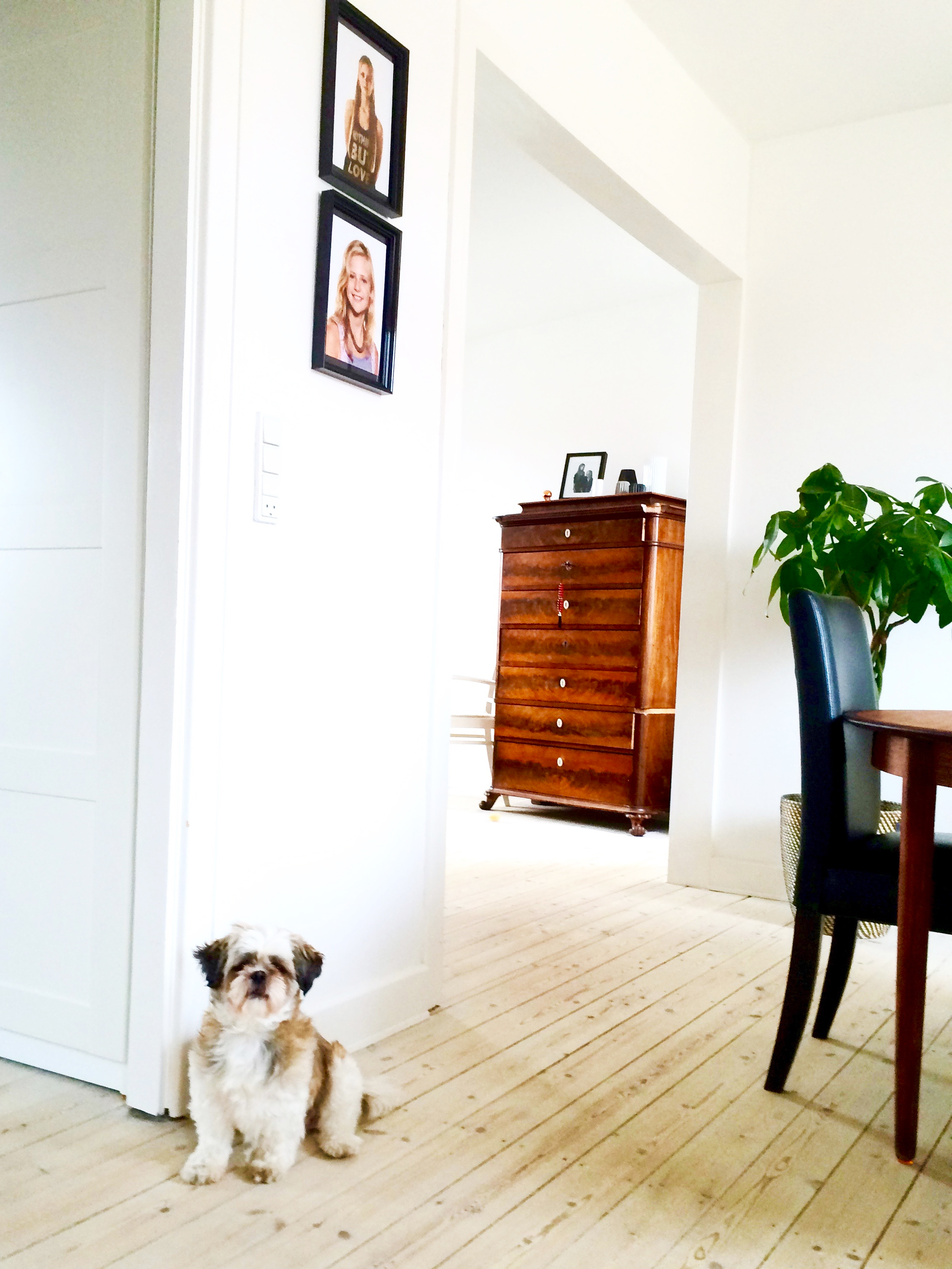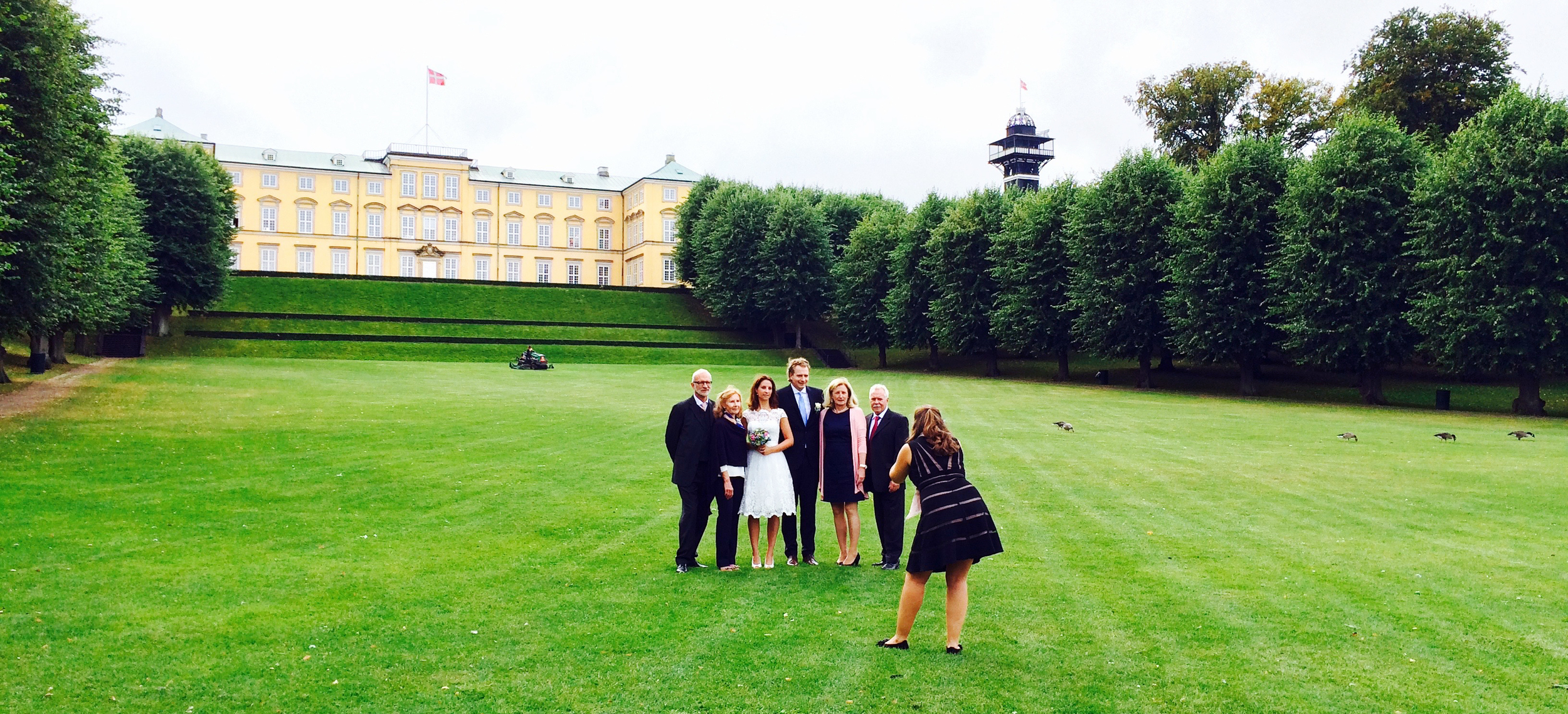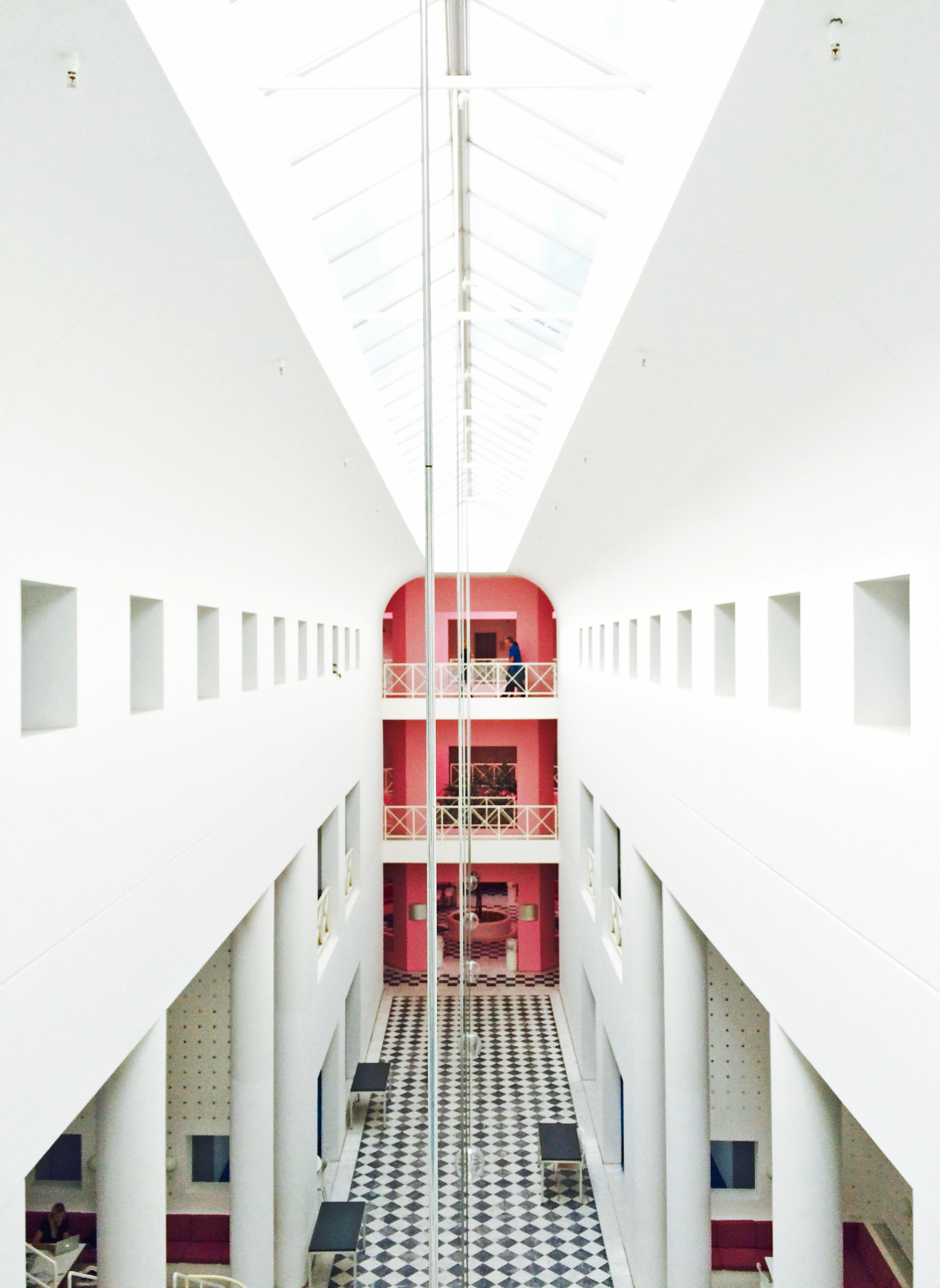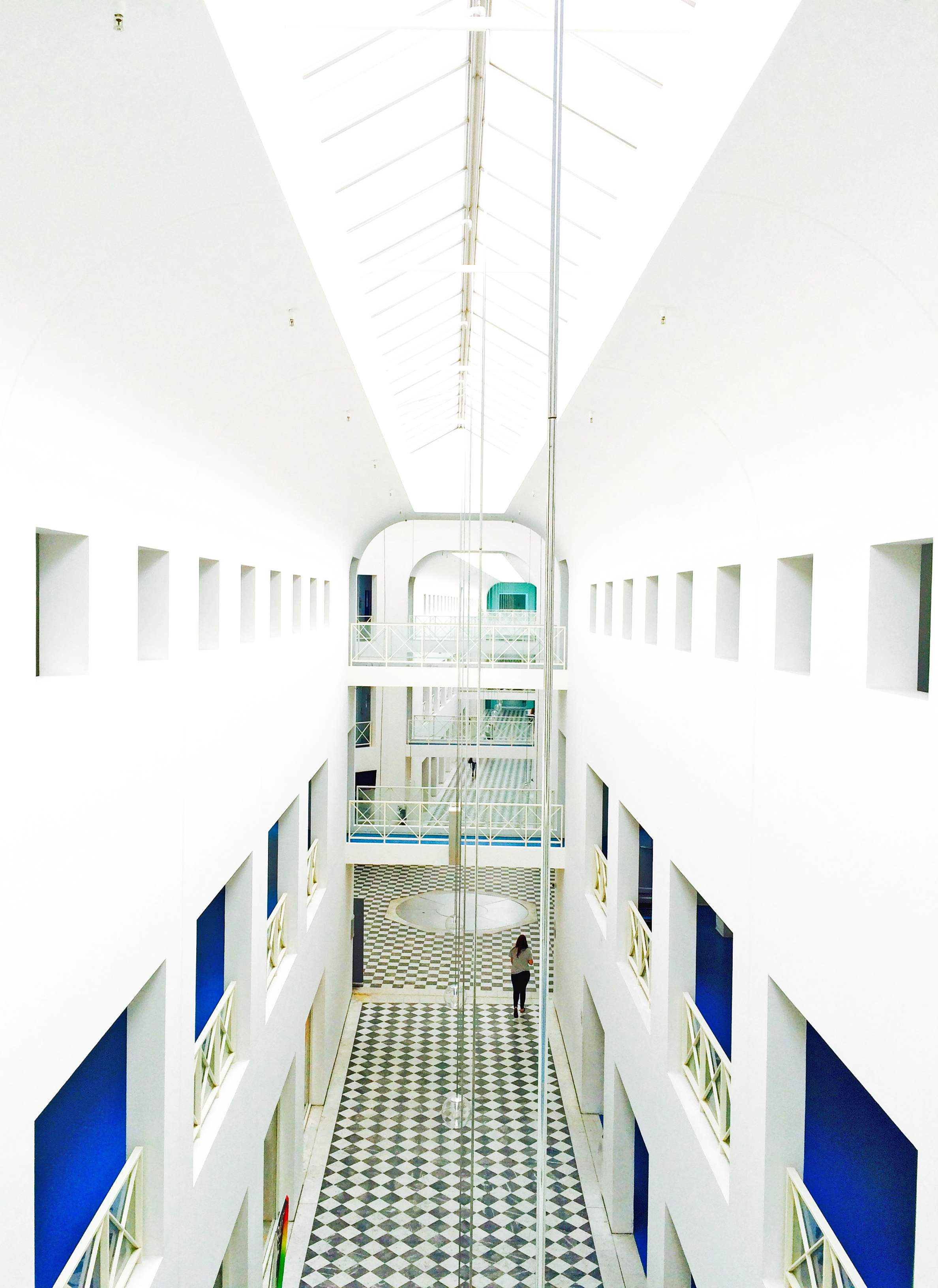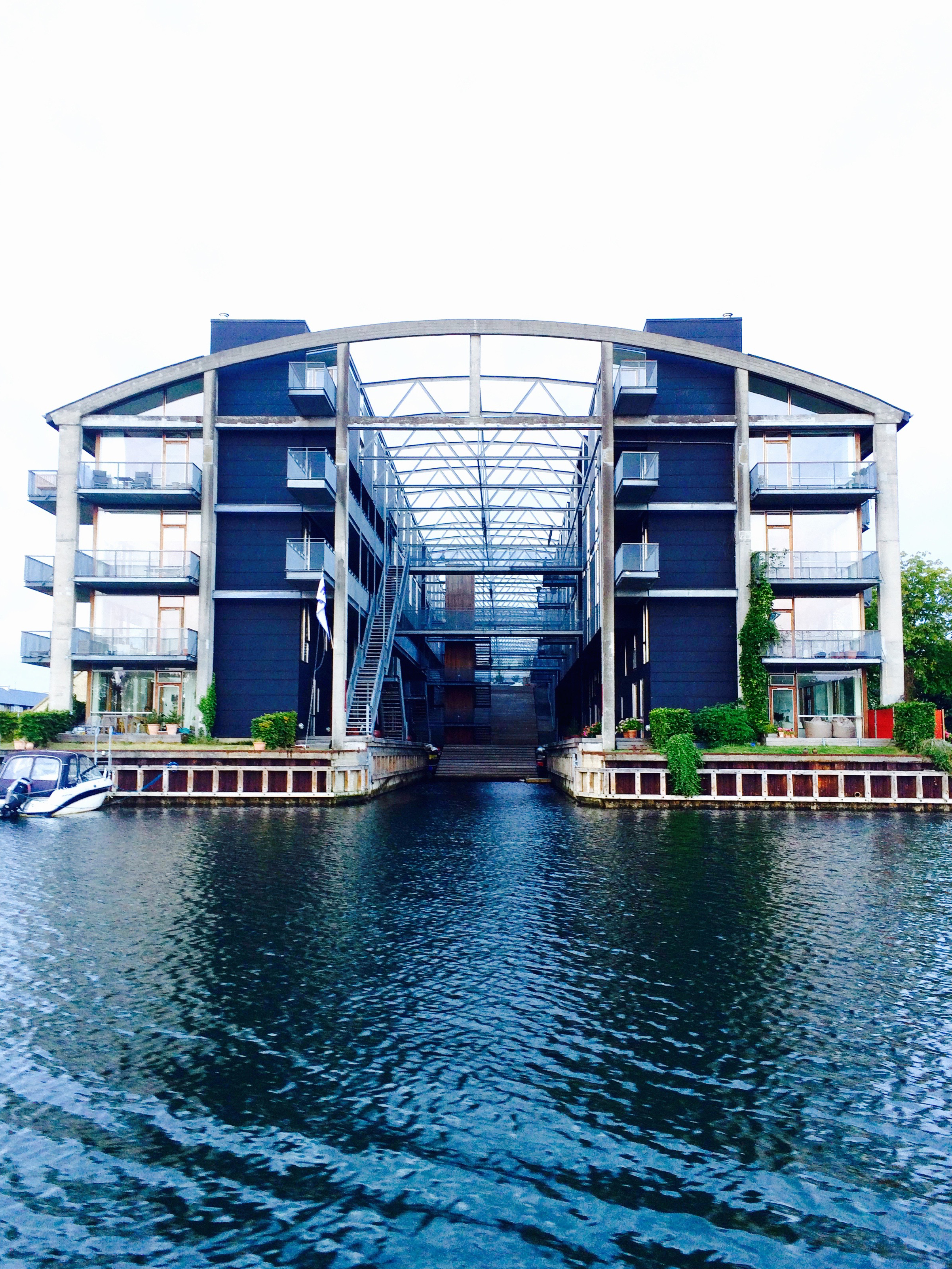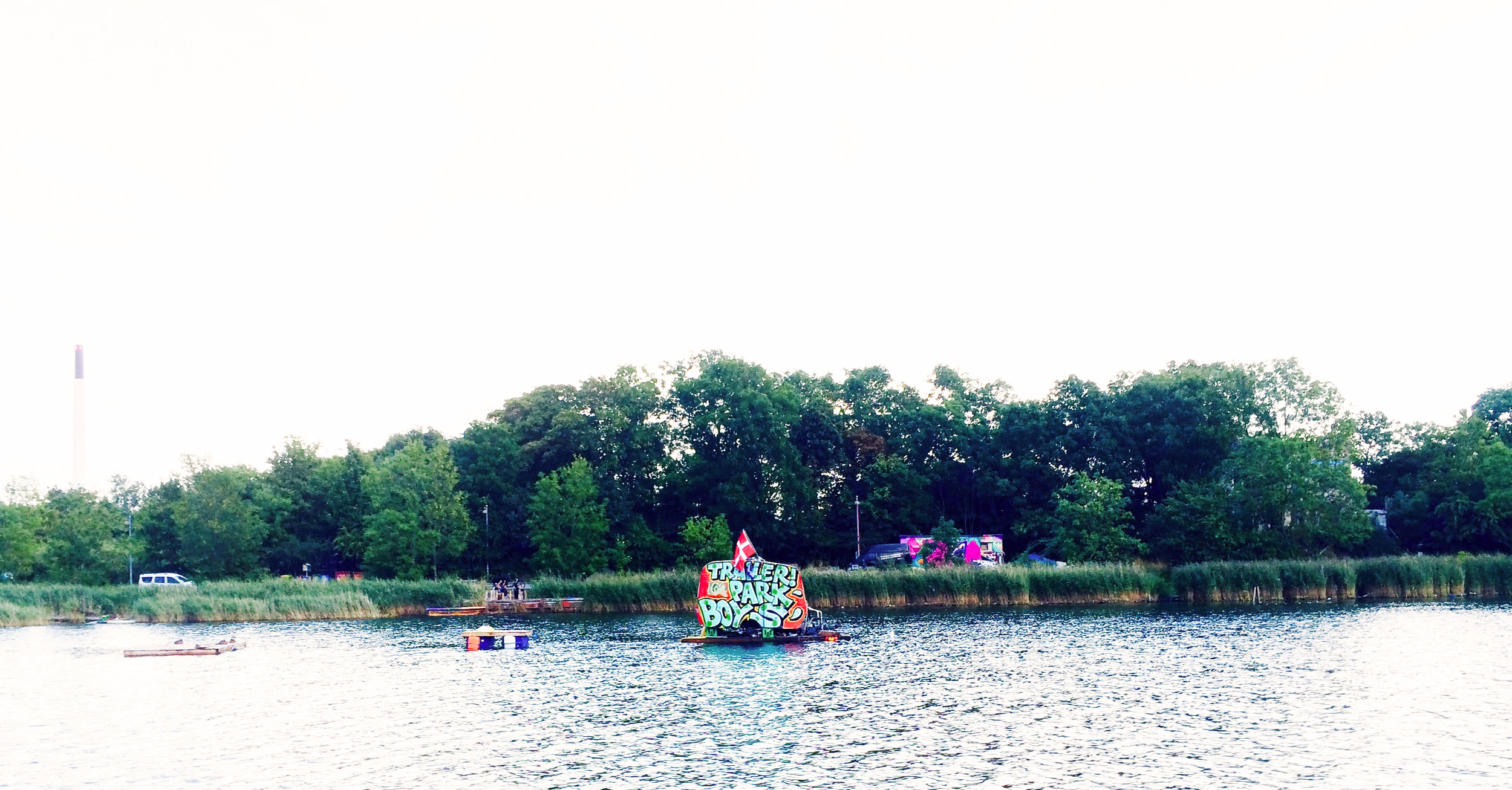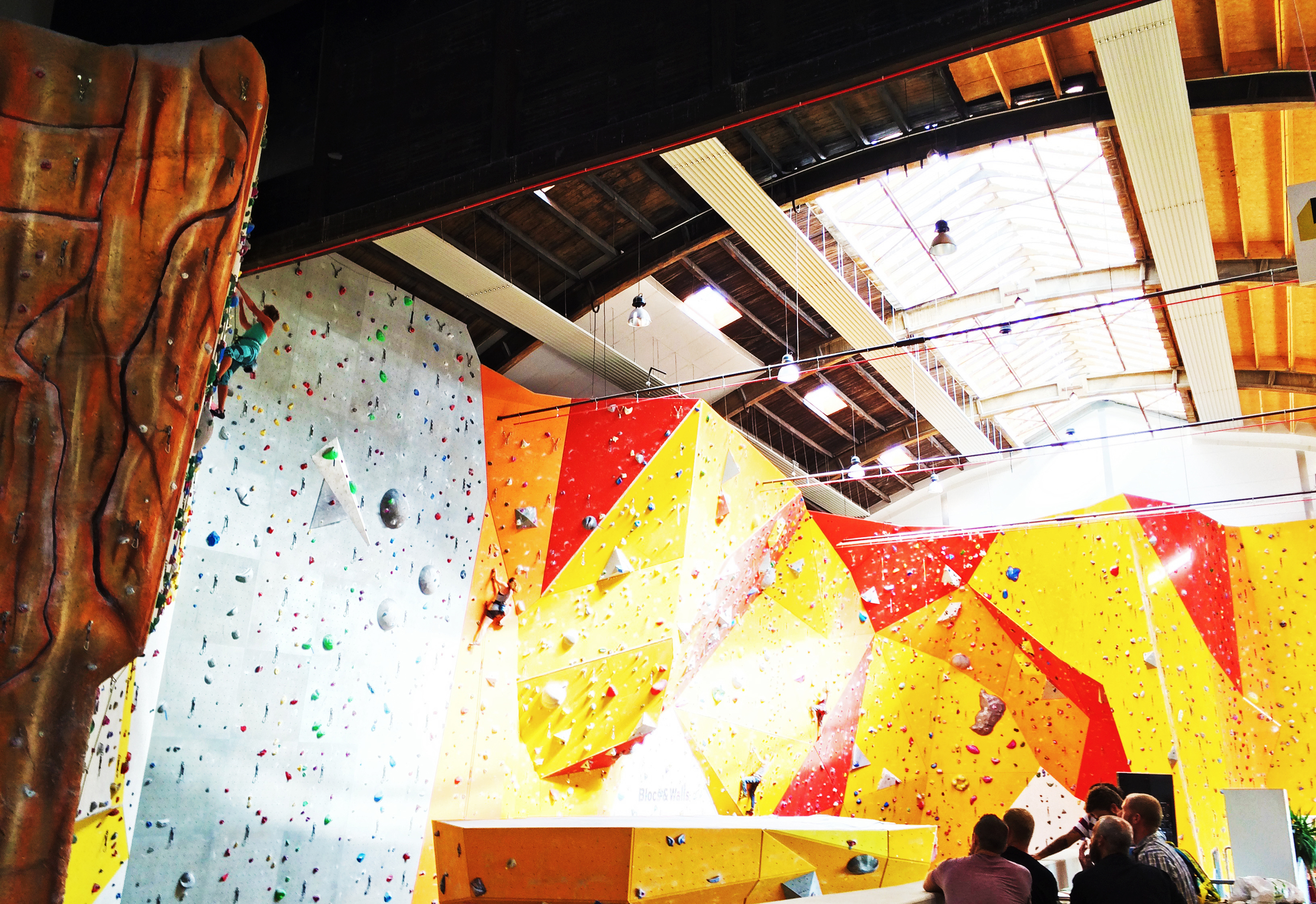 From Heathrow to CPH
"I like the feeling of being awake in a new environment, without a safety net, completely in the present ... Meeting other people is so special and rewarding when you forget yourself, as you do in a way when you are traveling."
I particularly enjoyed this feature on Swedish designer Ingegerd Råman in the airline magazine tucked into the back of every seat. Of course, as a suitable introduction to Scandinavia, even the mass-provided airline magazine exuded good design.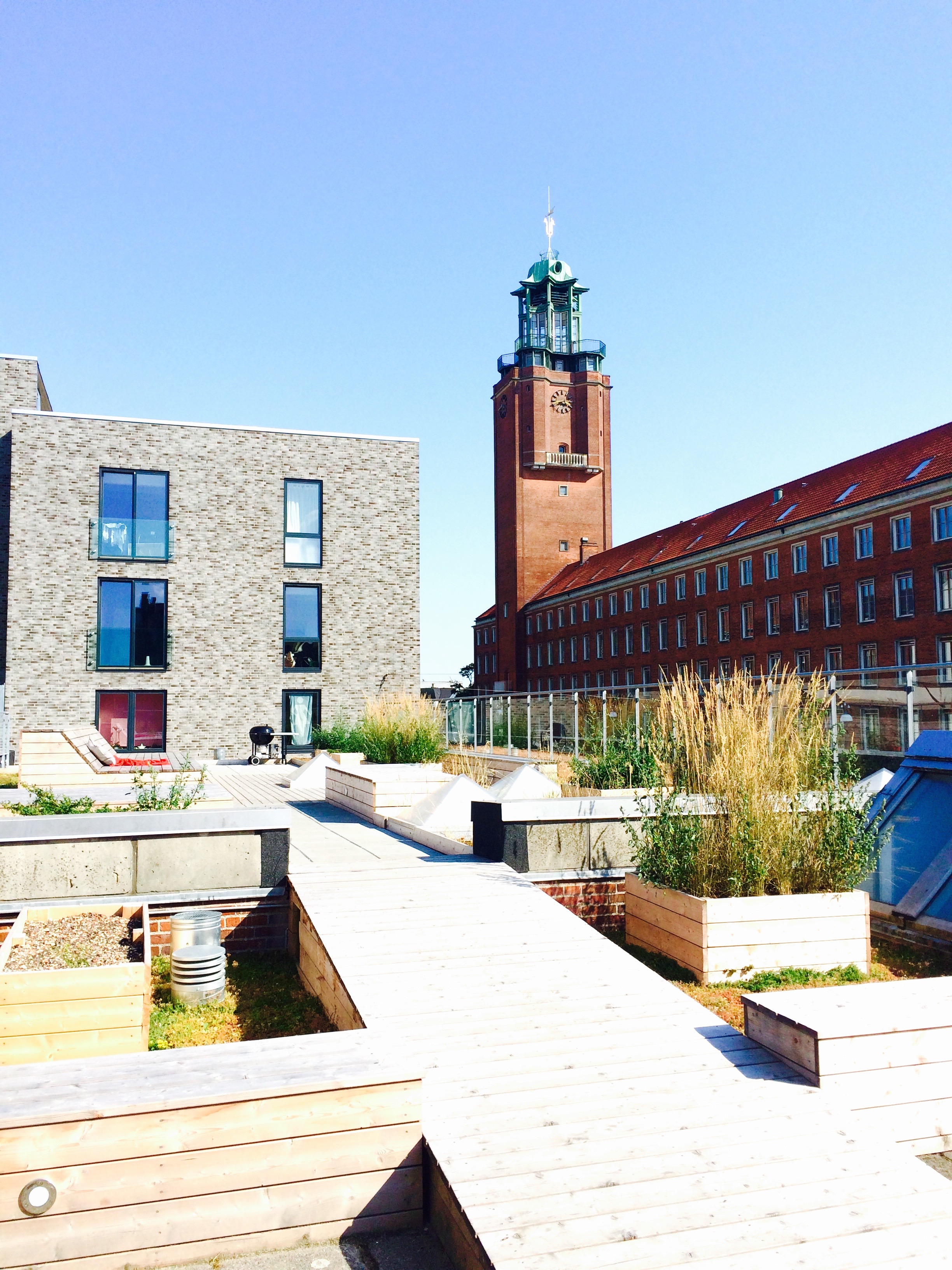 Rooftop on Smallegade
After spending the first two days in Frederiksberg, I finally stumbled upon this rooftop patio in the last 15 minutes of my time at this particular residence. There's something wonderful about being eye-level with the clouds.
As you can see, the initial transition from California to CPH could have been much, much worse. (As I type this caption, rain drops splatter at the window.)
With a View
As corny as I feel when swiveling to capture a panorama, sometimes only a wide angle will do justice for a view.
Pro Tip: Click the + on the top right corner of the previous picture and use the arrow keys to thumb through full-size images.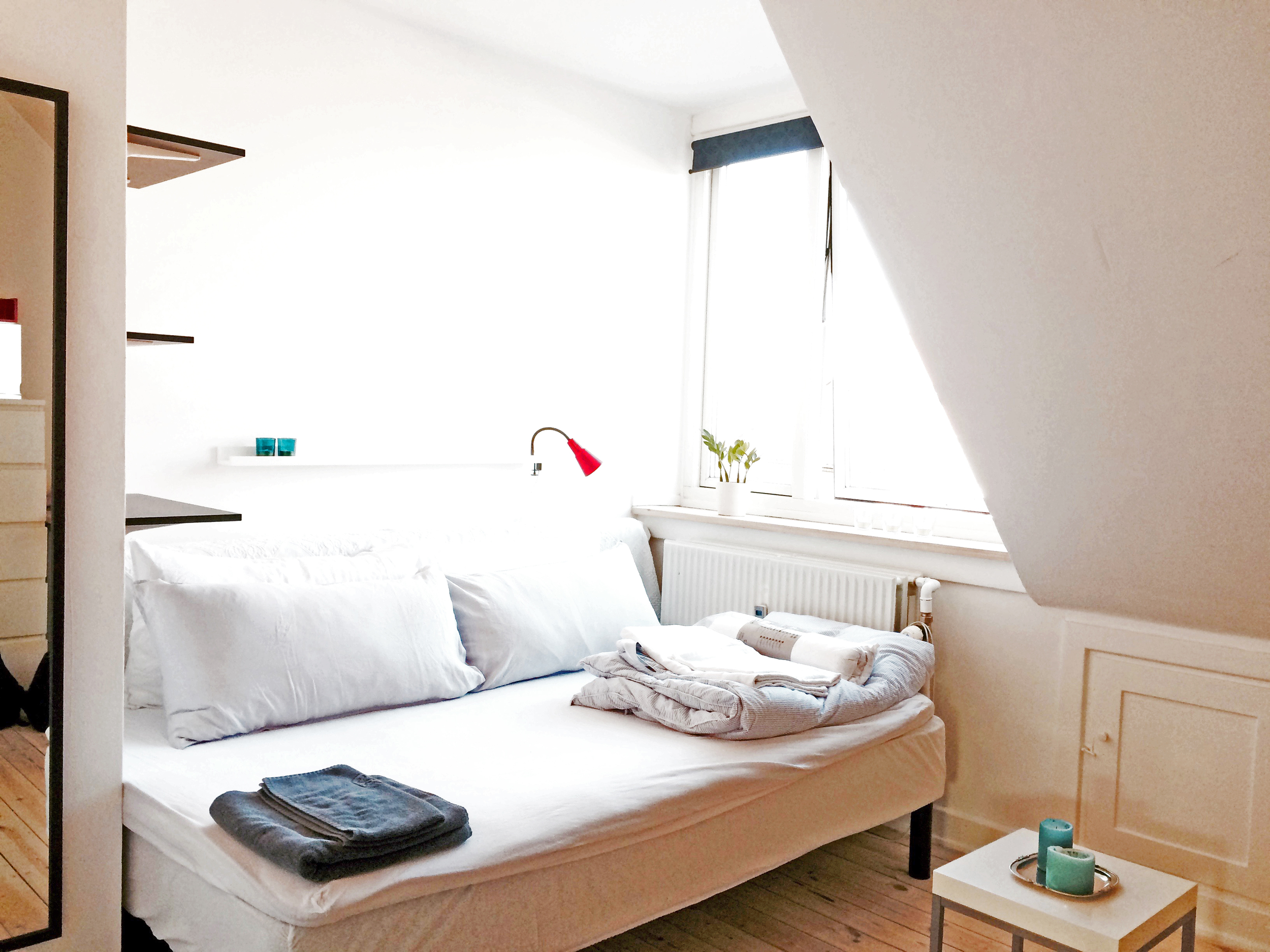 Home Base
Living with my host family in Vanløse means residing in the eldest daughter's room while she studies abroad at a high school in Indiana. This home is where I'm beginning to precisely understand hygge.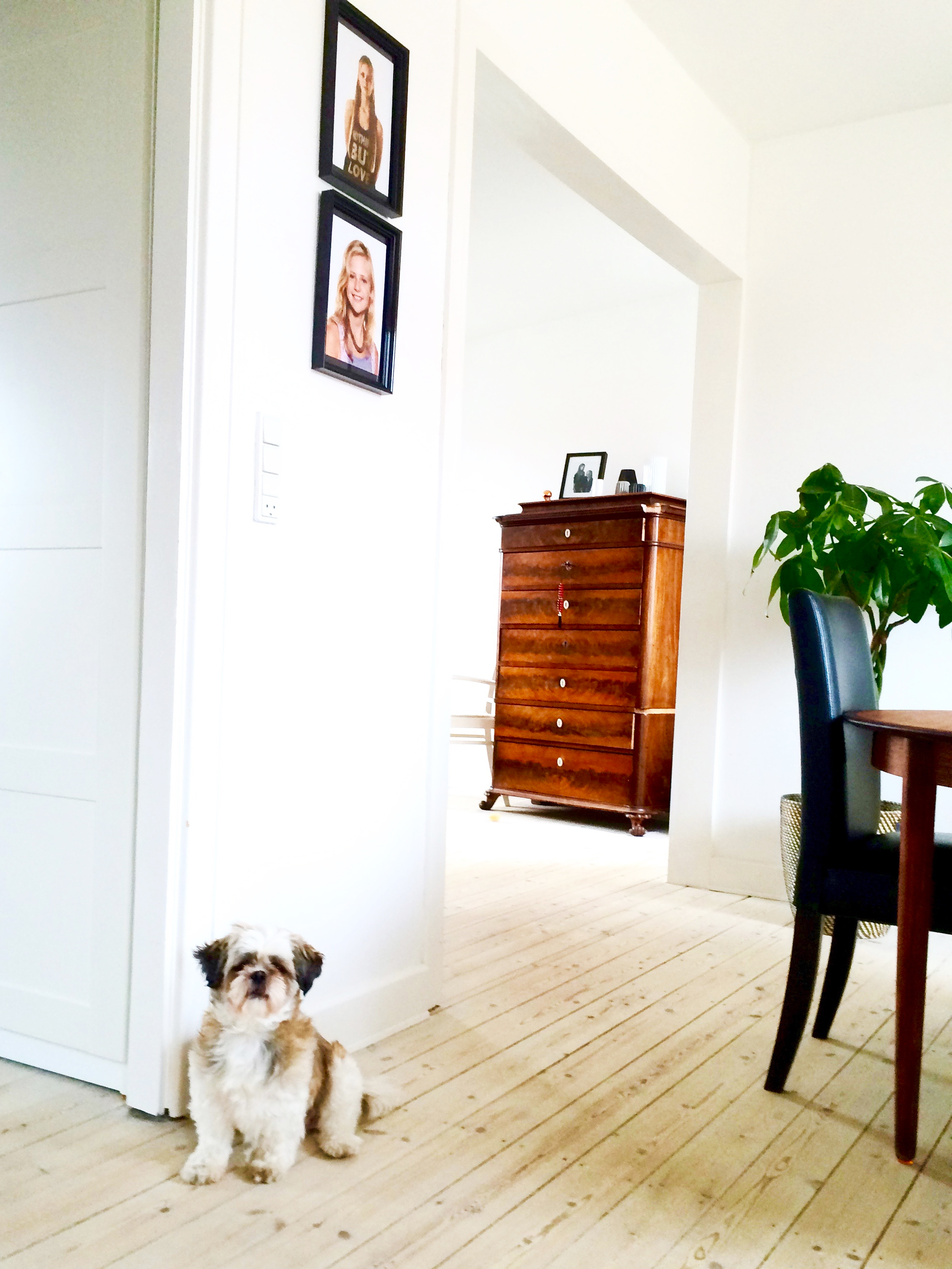 Good Morning, Carla.
Imagine waking up to freshly-baked bread and this puddle of fluff. That was the first morning in Vanløse.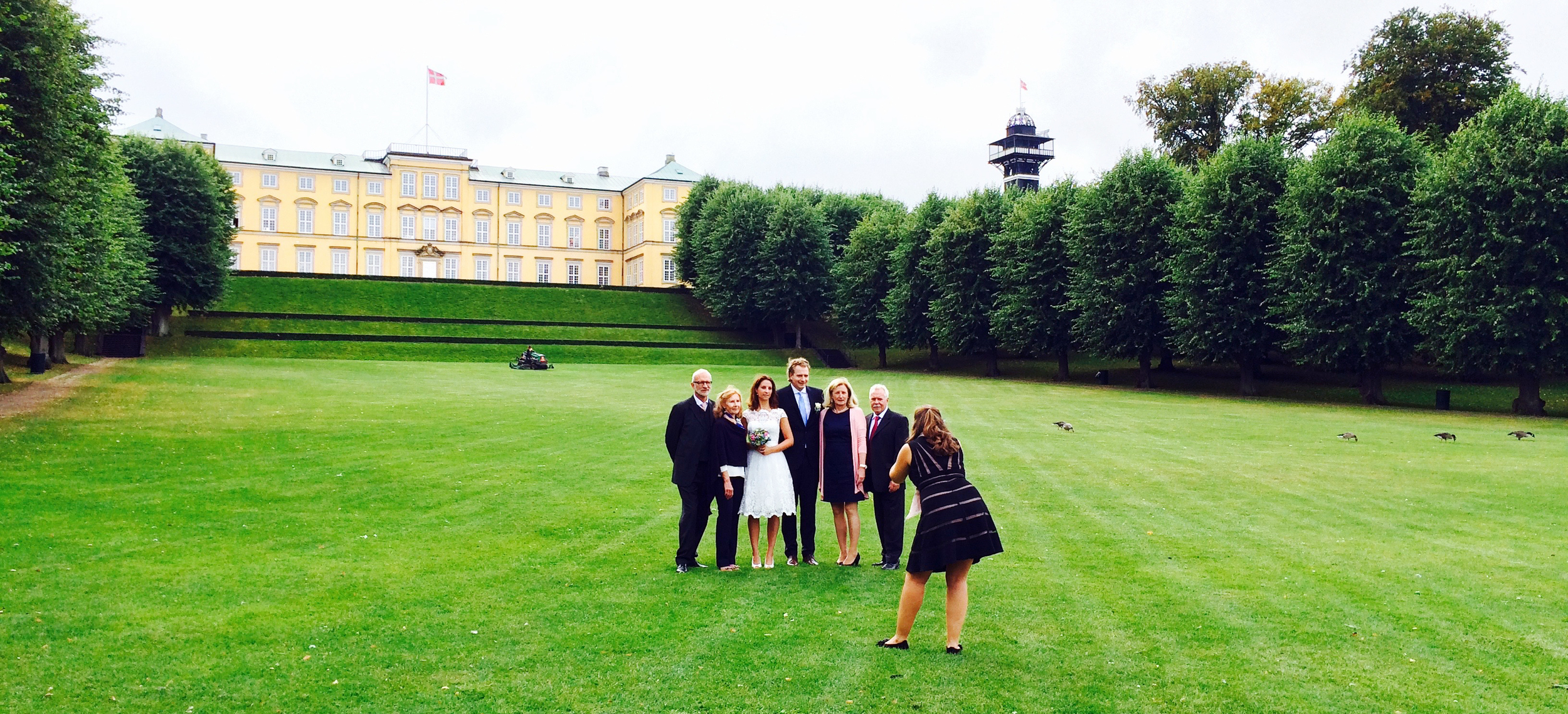 On a Walk Through Frederiksberg Gardens
Just a photo shoot that we happened to pass by. With a lawn mower in the background.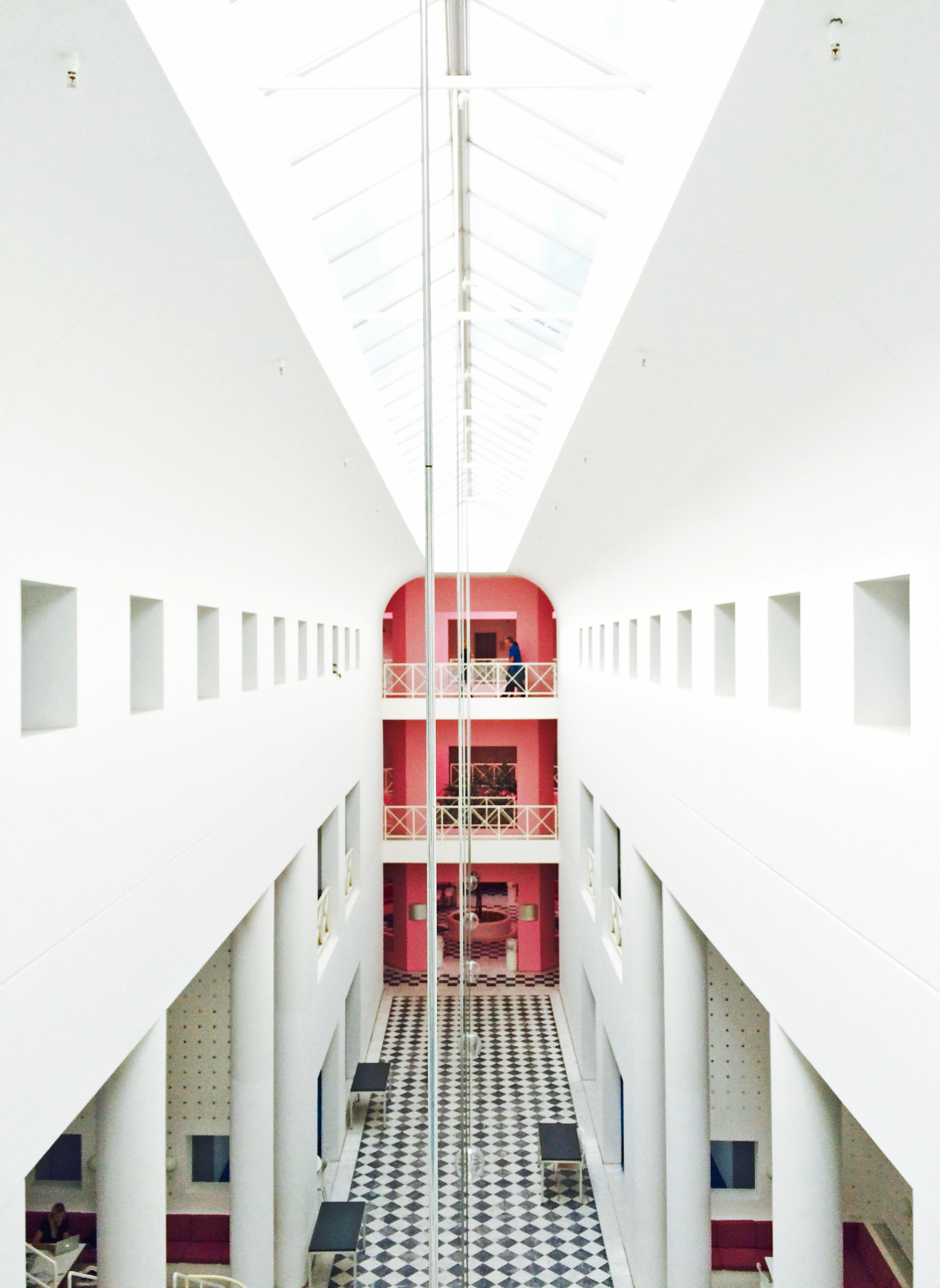 Dalgas Have
On the way to the course advisor.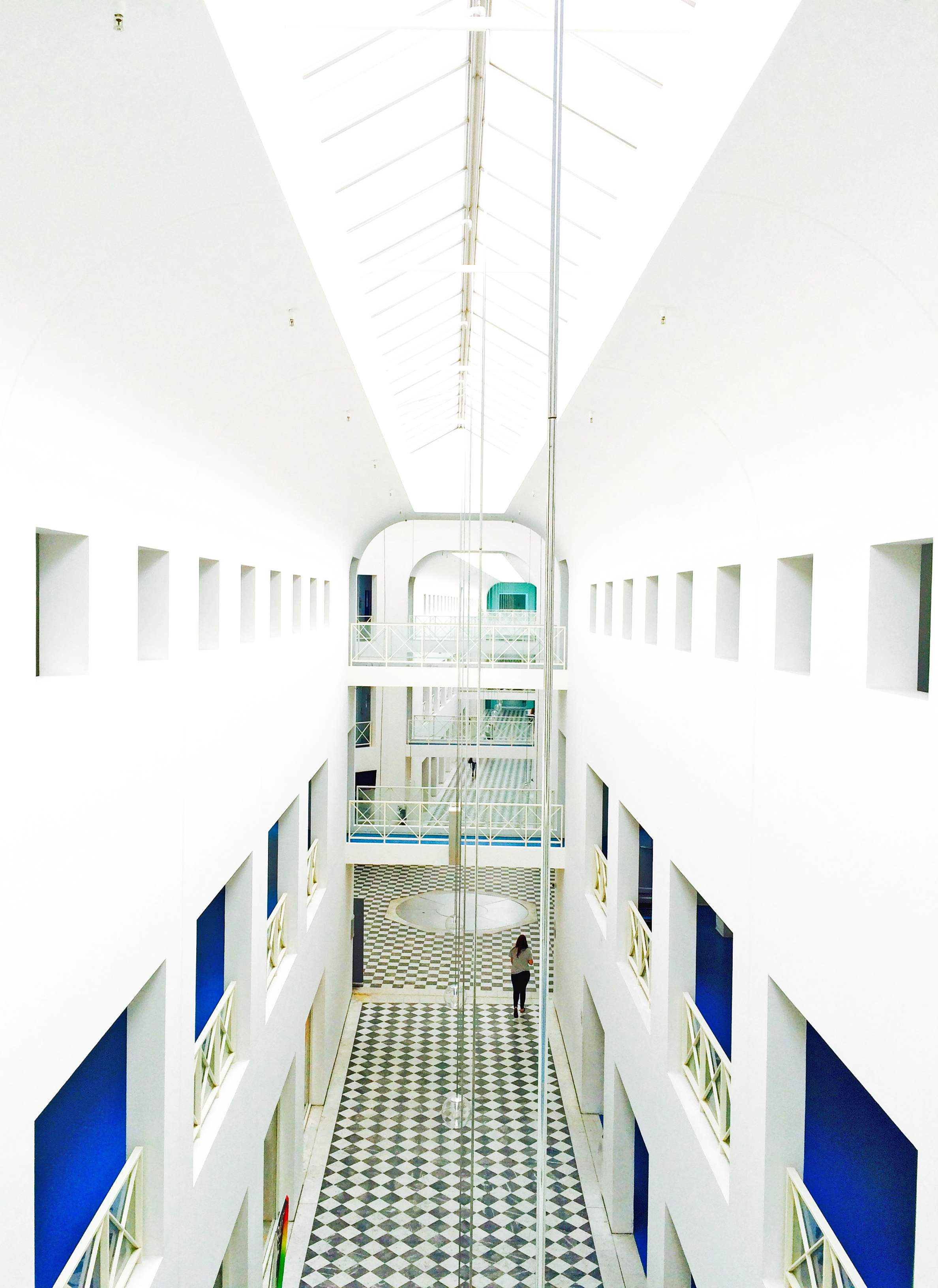 Dalgas Have, Pt. 2
And the view from simply turning the other way.
Bubbles = Universal
Spotted in the city center - immeasurable joy brought by knots of string and soapy water.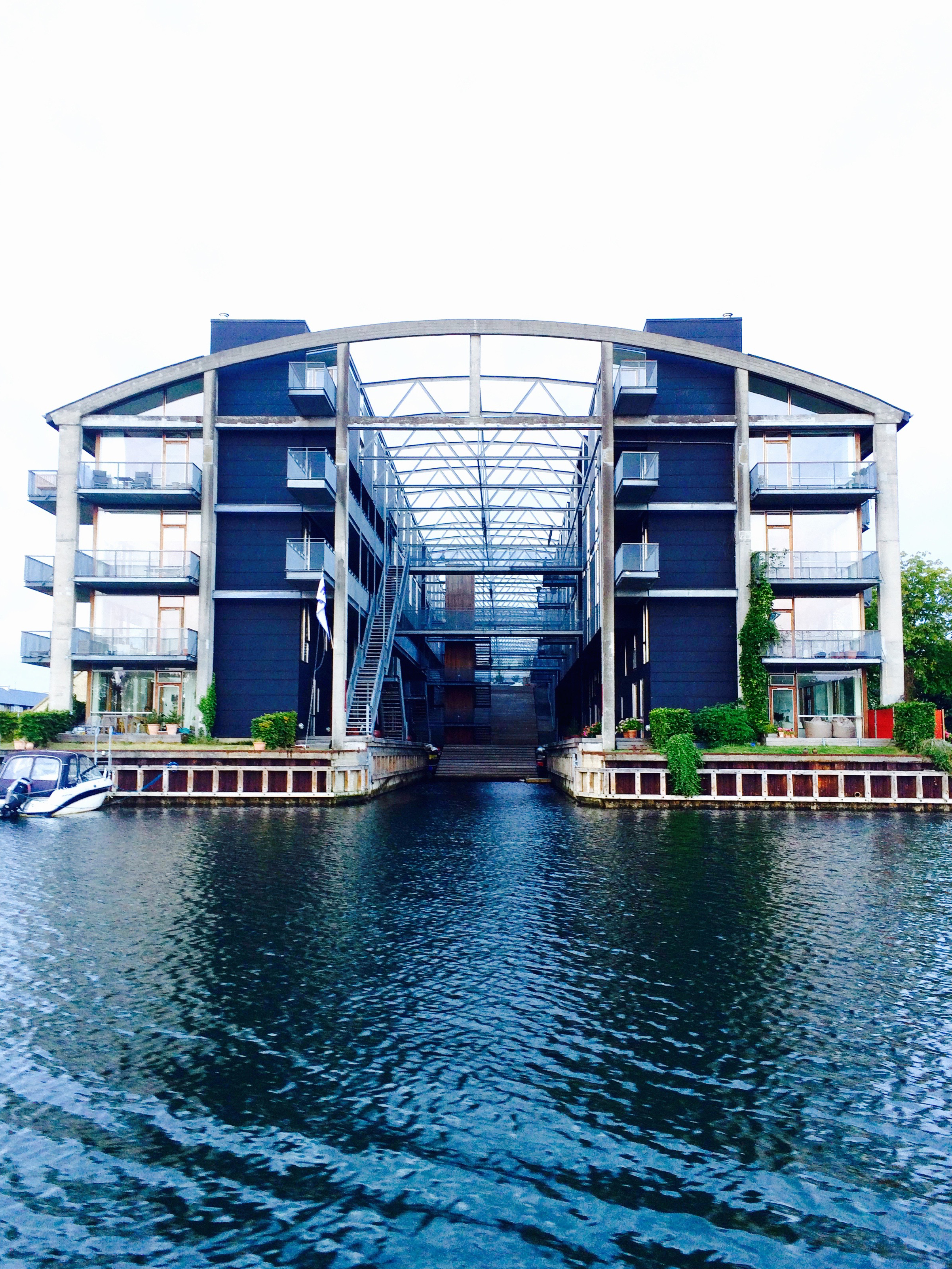 On the Water
A snap from touring the canal.
These captions are getting shorter and shorter.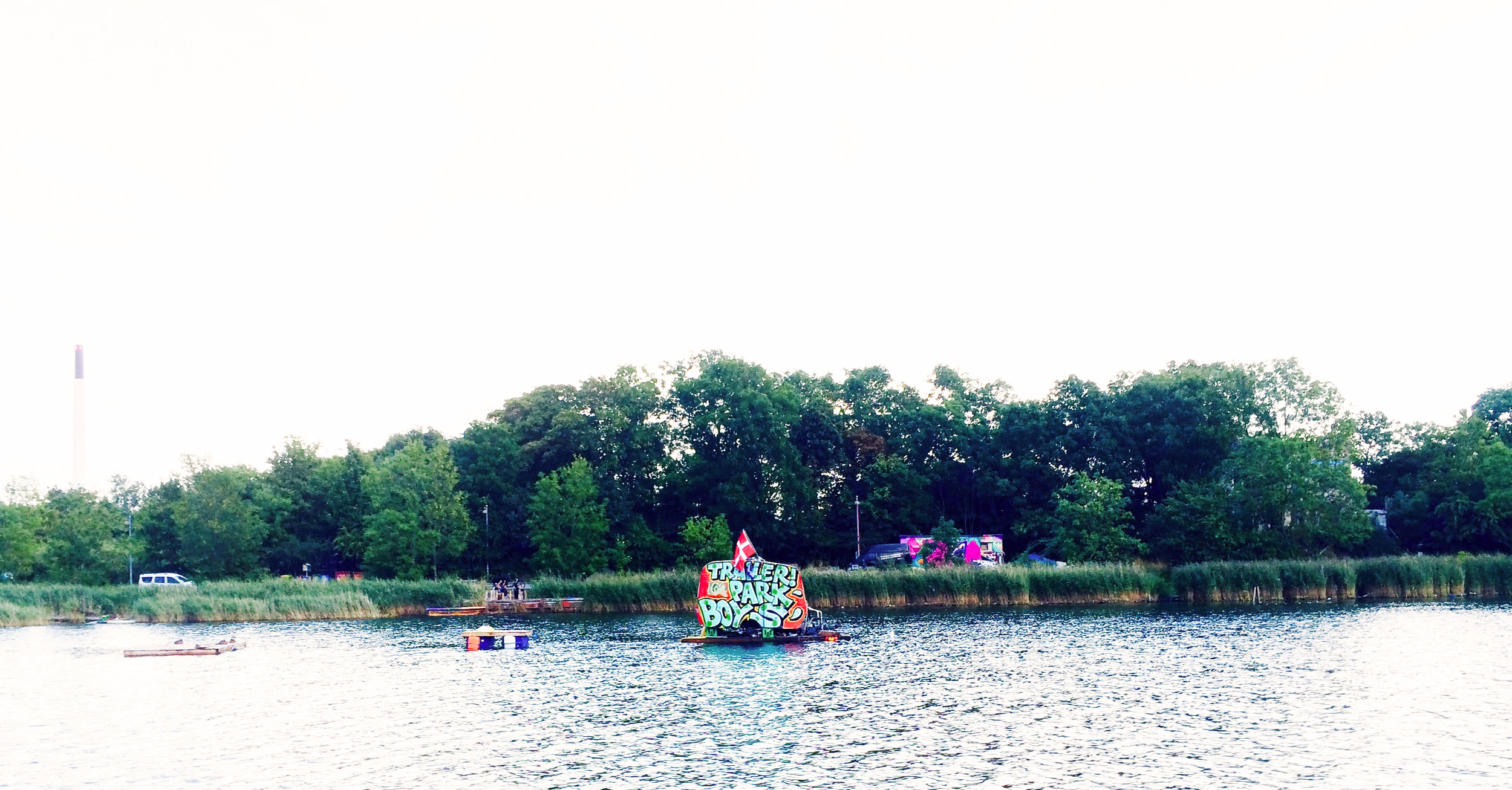 Trailer Park Boys
Floating boat houses, right around Christiania.*
*Location cited from the person sitting next to me.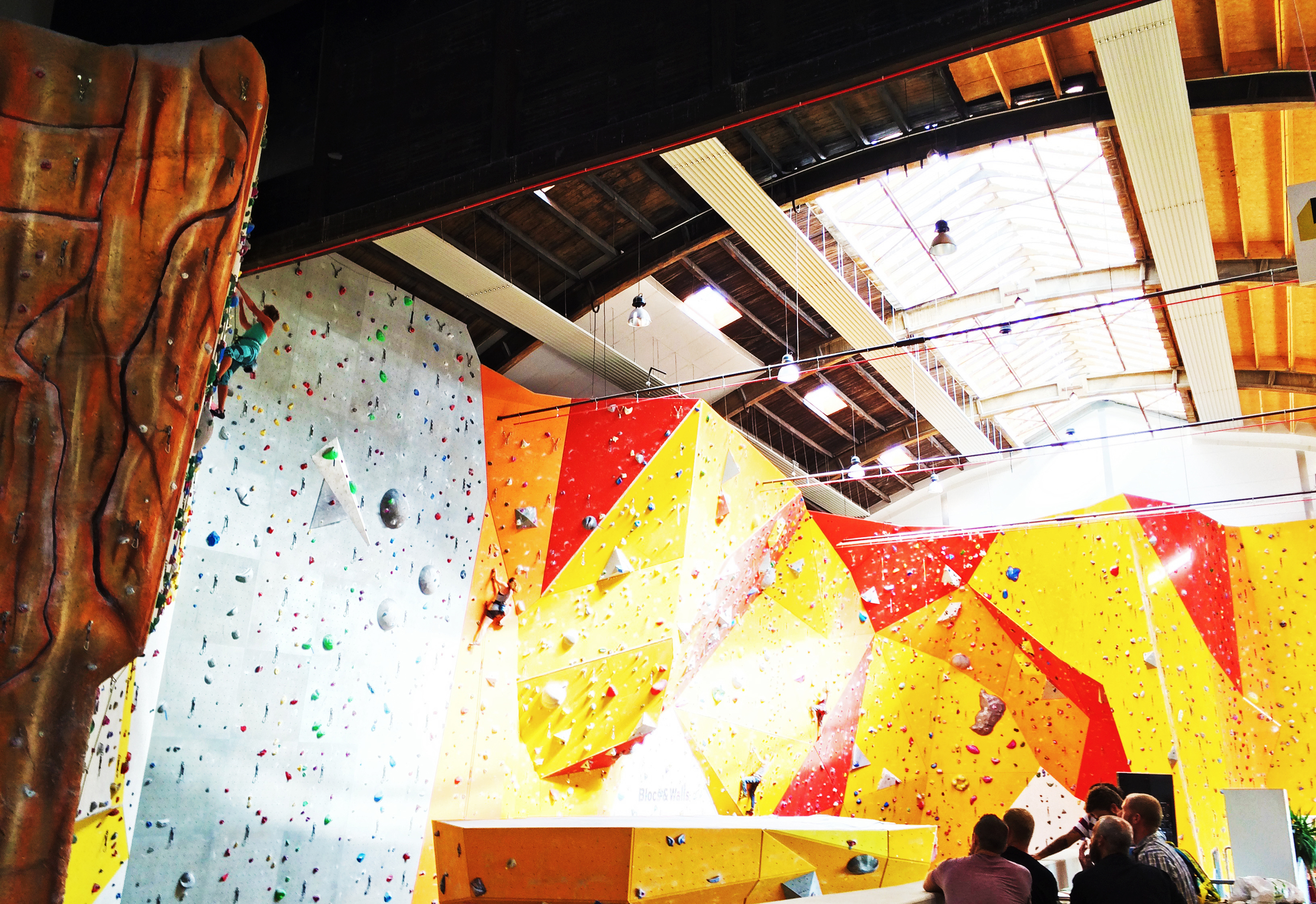 Københavns Klatrecenter

Three-quarters of an hour there, and three-quarters of an hour back. Visiting Blocs & Walls meant an unexpected amount of biking to visit the largest climbing gym in Scandinavia.
In an ideal world, all this cycling would be enough to skip going to the gym. In reality, my host family has informed me that I purchased a secondhand "girly bike" (also known as a cruiser), just a notch better than the traditional "granny bike."
Hackers, (Literally) Underground
Visited this hackerspace during the second week, which was literally underground -- a basement paradise of gadgets and machinery (from 3D printers to wood cutters to donated microchips and keyboards). It was the kind of converted space that my dad would love to have in our own garage.
Highlights included the universal chat room on a suspended monitor and the sensor-rigged fridge stocked with beer and Chocio (which is apparently the best chocolate milk you will ever find) where you could self-check-out your drink of the night.
Membership is entirely free, but funding comes from enough people opting to subscribe to their own key card to access the space at any time of day (or night). What's also awesome -- at the beginning of its existence, the space was renovated and constructed by several volunteers coming together to bring the concept to life. Check out Labitat at labitat.dk.
The Loppemarked in Frederiksberg
Flea markets pop up across the city on Saturday and Sunday. Aside from antiques and the typical classes of trinkets, there's a fairly good emphasis on thrifted clothes.
A couple people have joked that to blend with the scenery in Copenhagen, you just need to wear lots of black and maybe learn to bike in those low-heel ankle boots. The thrift scene here can't replace my attachment to the Melrose / Fairfax area in Los Angeles, but in that regard, it's been an absolute plus.
Something Called Slush
Slush is billed as the largest startup conference in Northern Europe, this year attracting a crowd of 15,000+ startups, tech enthusiasts, and investors.
How I ended up at this venue in Helsinki with a startup pass on my lanyard* -- I'm not sure if it's a product of serendipity or engineered luck. Because more and more, I do believe that crazy wonderful things happen if you just persistently place yourself among the most self-true opportunities and communities. I know I'm being vague, but there's something that I cannot yet verbalize about the degrees of connection in our world. I feel there must be a fluid sort of algorithm at play, allowing us to increase our probability of being in the right place, near the right people, at the right time.
But props to Helsinki -- whether the timing of the conference or the incredible innovation garages at Aalto University, I certainly leave the city with a lingering impression of high technology and innovation.
Check out more photos from the event and stay tuned for 2016.
*Full background for this: after spending 8 days in Helsinki, I barely know what the city looks like -- probably because the bulk of my time was spent in hackathon and conference venues. Our team took first place in the Smart City / Civic Tech division of Ultrahack this weekend, with a concept that challenges our current methods of urban planning. In an age of smart cities and increasing infrastructure development, The Butterfly Effect leverages open data and social media listening to influence a citizen-centered approach for how we plan our cities. Keep in touch by giving a like on Facebook!
The First Snow
The snow started out as tiny crumbs of ice, falling from above and immediately melting into drops on my scarf (and camera lens).
But (excitingly!), the puddles eventually settled into shallow snow banks on the sidewalks and rooftops. It's really been more of a gentle patter of ice flurries, and this picture makes it seem much more dramatic than the real thing.
It's honestly been years since I could sit next to a window and see the snow fall outside. It definitely makes Christmas music that much better.
Stay Tuned...
I do have more moments to share from Copenhagen... but until then, here's a picture of Noma (which won't be reopening until at least May 2016, while they pilot a new restaurant in Australia). A trickle of photos have also been posted up at Places on the Weekend.